I mentioned in yesterday's post that I might take some comparison shots using the A50's camera, so I thought I'd post those now. Note that I am terribly bad at photography, I am well-known for often posting out-of-focus shots and such. Well, I tried at least.
This one is a photo of some Deceptions taken using the Samsung Galaxy A50 camera, default settings: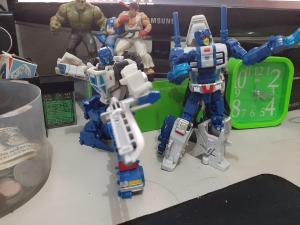 Here's a similar photo taken using the Asus Zenfone Max 4 camera, default settings: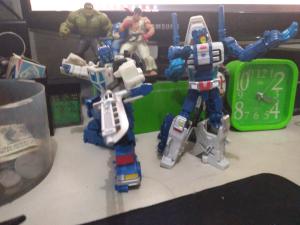 Things look quite a bit more washed out, is that the proper term? I did like five different takes of this and they all came out around the same way. Maybe there's some setting I need to adjust? Or I'm focusing wrong? Like I said, I don't know much about photography, though it's something I wouldn't mind improving on, even with just a phone camera. I guess I need to learn things like focusing, lighting, etc. And I don't really understand many of the phone camera features either! I suspect it will take a lot of trial and error on my part, so that may take a while haha.
For reference, I also tried this with the new 2018 iPad, which had a pretty good camera as well, the shot turned out ok, closer to the A50 one.
I also took an extra shot of Rippersnapper with the Galaxy A50 and the detail in the shot was pretty sweet, I posted it on instagram.